We make sorting waste easy and hygienic with Longopac - saving money and time
We can help you take care of all your plastic bottles, cans, food waste, plastic cups, coffee cups, printer cartridges and paper with the endlessly clever Longopac bagging system.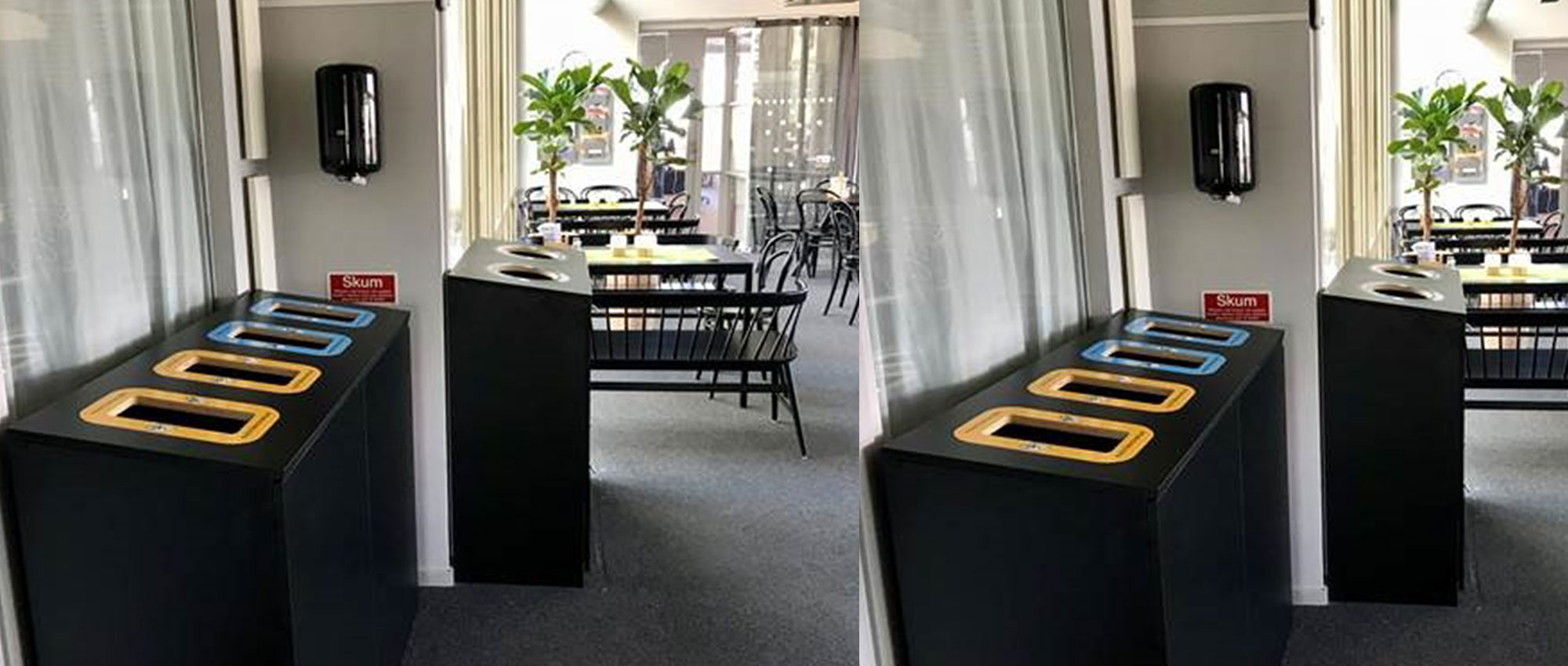 Finding solutions that suit your organisation
Food Waste – any leftovers need to be separated correctly in order to avoid cross-contamination with other recyclable waste. A great solution for schools is the Longopac stand minibin using a green coloured bag for food waste.
Dry Mixed Recyclables – items like paper, plastics and cans should all be separated correctly using yellow coloured bags that are sent to the recycling skip. Our mini waste stand or maxi waste stand offers the ideal solution.
Cardboard – ideally it is baled with a small on-site baler. This is the most effective solution for cardboard as it reduces the need for skips and cages while also allowing for easy storage and transportation. Learn more about Orwak balers here
Toilets – improve hygiene in washroom areas with our wall mounted wastebasket or bullet bin. Use red bags for regular, quick emptying with no overflow.
Make it easy for your staff with improved recycling to save money and time. 
Recycle correctly and improve your hygiene​
 Waste Recycling Solutions
Longopac Stands & Bins

Recycling Stations